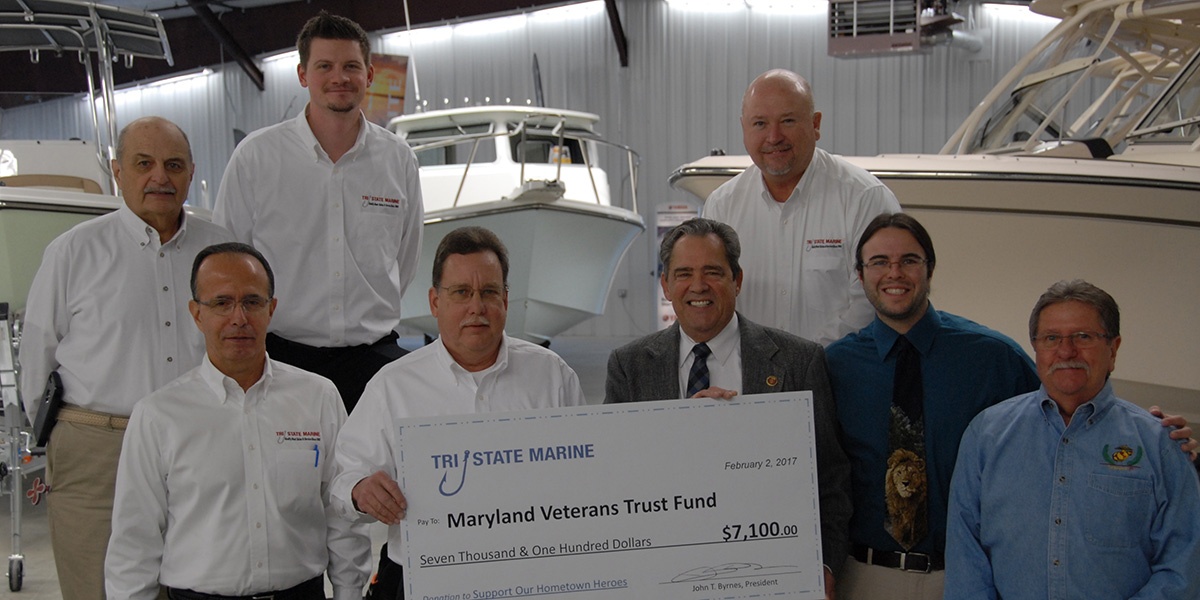 Tri-State Marine Donates $7,100 to Maryland Veterans Trust Fund
News
The MDVA is a part of the State of Maryland with the specific goal of supporting Maryland veterans and their families.
This fund supports veterans who are in immediate financial trouble by covering costs such as the modifications and installation of specialized equipment (wheelchairs, etc.) not covered by insurance or the Veterans Administration.
Tri-State Marine is honored to help our Hometown Heroes and encourages everyone to please help as well. For more information contact the Maryland Veterans Trust Fund.