Meet the Staff
The best in the business at what they do!
Keith Rhodes
Principal Owner & CEO, Bluewater Capital, Inc. / Tri-State Marine
Keith and his wife Stephanie are the new owners of Tri-State Marine, where Keith has taken on a company leadership role. Keith recently left a 25+ year career in various executive leadership roles in the marketing and advertising industry — primarily in New York City and Boston.
Throughout his career, Keith worked passionately to build marketing programs that delivered remarkable business outcomes for brands such as Land Rover, General Motors, Starwood Hotels and Resorts, NFL, Microsoft, Lufthansa Airlines, Fidelity Investments, and more. As the founder of Bluewater Capital, Inc. and new owner of Tri-State Marine, Tri-State Marine Tackle and Deale Marina, Keith brings his entrepreneurial spirit and marketing acumen to the marine industry — building on the incredible legacy created by the equally passionate and spirited team that have been at Tri-State Marine for decades.
Keith and Stephanie recently relocated their family, Reiley (11 1/2), Beckham (8) and Carolina (4) from Fairfield, Connecticut back home to Annapolis (Eastport) – where they enjoy spending time off meeting new people and exploring the Chesapeake Bay.
John Byrnes
President, Joined Tri-State Marine in 1982
John's strong management style and commitment to absolute integrity is the mainstay behind Tri-State Marine. During his 3 decades of leadership he has steered our crew through many storms, calm seas, and invigorating rides. Through it all his business philosophy has never wavered, "Our work must adhere to the high-quality of our products and we must always, always make the customer happy". There are hundreds of satisfied customers who were delighted with the supreme extra effort that John and his Team gave to make them happy.
Bill Gay
Sales Manager, Joined Tri-State Marine in 1972
Bill has been a Bay area resident all of his life. Originally Sailor turned Power Boater and Fisherman. Bill has great knowledge of not only boats but of the local waterways as well. Bill has worked his way through the ranks at Tri-State Marine up to his current position of Sales Manager. Bill oversees the Sales and Rigging Team to ensure every customers dream is fulfilled.
Ron Young
Sales, Joined Tri-State Marine in 1983
Ron's immense knowledge of the power boat industry, and the close attention he gives his customer's needs has earned him a 100% in customer satisfaction ratings for the past three decades. His professionalism, honesty, and ability to provide critical information ensures that customers find the right boat for their lifestyle. An avid boater and fisherman, Ron knows his business. He also stays in touch with his clients for years after the sale serving as a valued resource and problem solver making most of them repeat buyer. Ron has 31 years in boat sales and completed nearly 2,000 sales transactions.
Robert Warren
Sales, Joined Tri-State Marine in 1993
Robert's in-depth understanding of power boats, coupled with his passion for fishing, ensure that customers love to talk to him about boats. Decades of working with buyers while personally living the power boat lifestyle has given him the ability to effectively match families with their perfect boat. Robert's customers quickly turn into friends as he continues to work with them through the years perfecting their boating experience. Robert has 25 years in boat sales and completed over 1,500 sales transactions making sure that he understands how to make your purchase swift and easy.
Harvey Gates
Service Manager, Joined Tri-State Marine in 1980
Third Generation of a Boat Dealer Family, keen interest in things mechanical, sharp mind for design and bringing those ideas to fruition. Harvey has grown to be the backbone of Tri-State Marine and the go to guy for everything. He has been a dedicated member of the Tri-State team for 39 years and our Service Manager for the past 26 years.
Michael Richardson
Service Advisor, Joined Tri-State Marine in 2014
One of the newest additions to the Tri-State Marine Service Team is Michael Richardson. Michael is eager to please, conscientious and efficient. What he lacks in years he makes up for with enthusiasm for his job.
Lisa Gates
Office Manager, Joined Tri-State Marine in 1992
Lisa has worked directly with John, our President for the past 33 years. She has done most everything involved in keeping a boat business running. Currently Lisa is the Title and Finance manager as well as all of the company's Executive Assistant. She is married to our Service Manager Harvey who is the "Go to Guy" she is the "Go to Girl". Should you need something special at Tri-State Marine, most likely you will meet with Lisa to get the request completed.
Dawn Yoder
Tackle Shop Manager, Joined Tri-State Marine in 1996
Dawn has been with our company for over 23 years. Her career began as our receptionist. In a short period of time we added "special events" Coordinator to her job. She managed 13 fishing tournaments which grew to over 50 boats and 400 people. Numerous other events were thrown in the mix too.
In 2008 Dawn was moved to manage our Marina and Tackle store just a short distance away from our main location. Sales of Fuel and Tackle have more than doubled since we found the right person to run the operation. Dawn simply likes to please and that is what an operation like our Marina needs. The Tackle Shop and Marina is a full time position. The "special events" part of her job has moved to her Daughter Heather. Please visit our operation at 485 Deale Road and meet Dawn and her crew in person.
Heather Ogilvie
Marketing, Joined Tri-State Marine in 2017
Heather has been involved with us since she was 7 years old. Always on site helping with company events, fishing tournaments, flea markets, and demo weekends. It is exciting to have her now full time keeping us on track with social media and the constant business of keeping our website up to date. In 2018, she managed our 250 person Grady-White crab feast. She now manages all our company events.
Jack Devine
Boat Delivery Captain, Joined Tri-State Marine in 2015
Boater, Fisherman, President of the Chesapeake Bay Grady-White Club and Retired Arlington Fire Captain. Who has joined our team to provide our valued clientele with expert delivery and orientation of their new or new to them boats.
Service Department
Our certified techs will maintain your Grady-White or Parker Boat.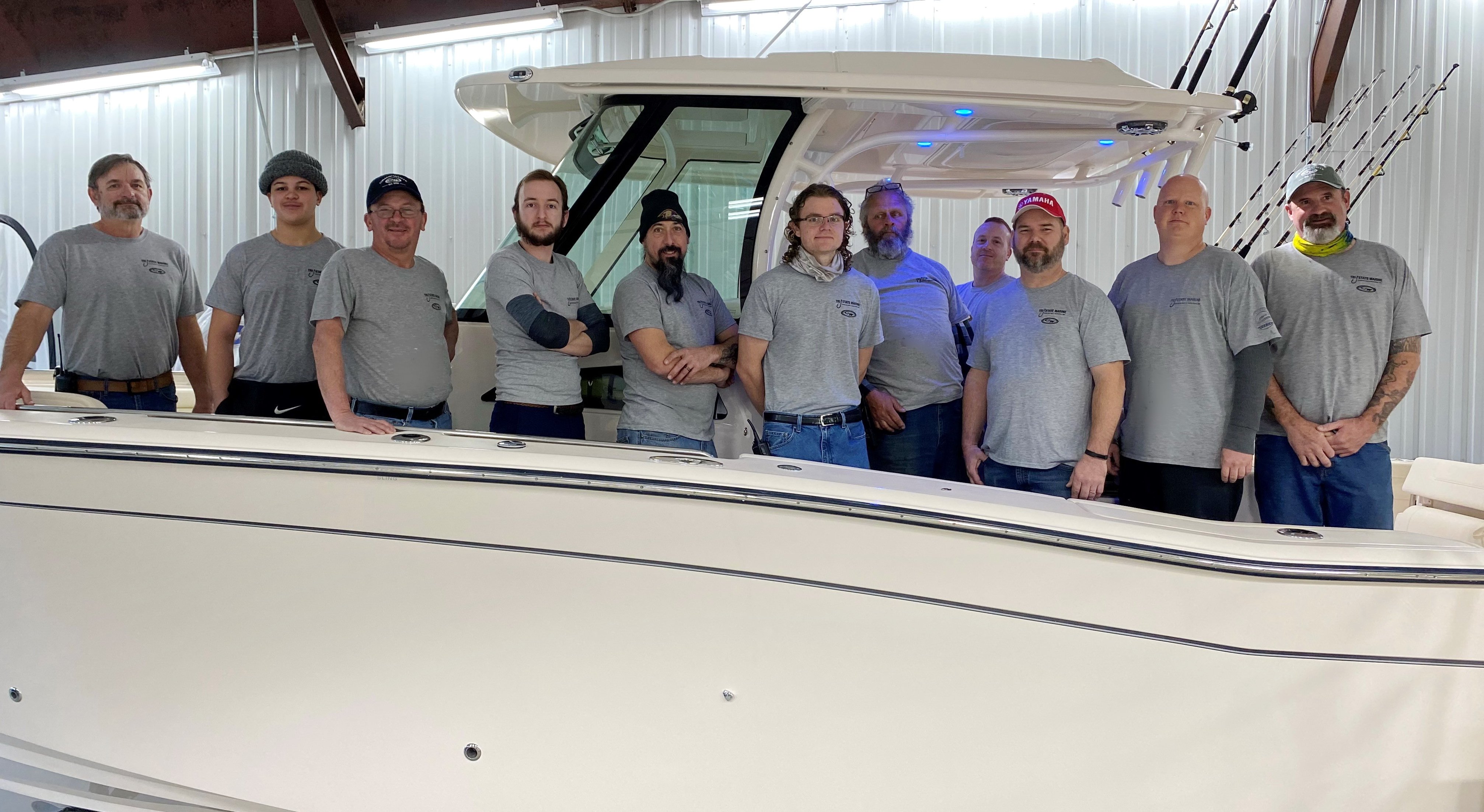 Parts Department
We'll find you the parts you need at the best price.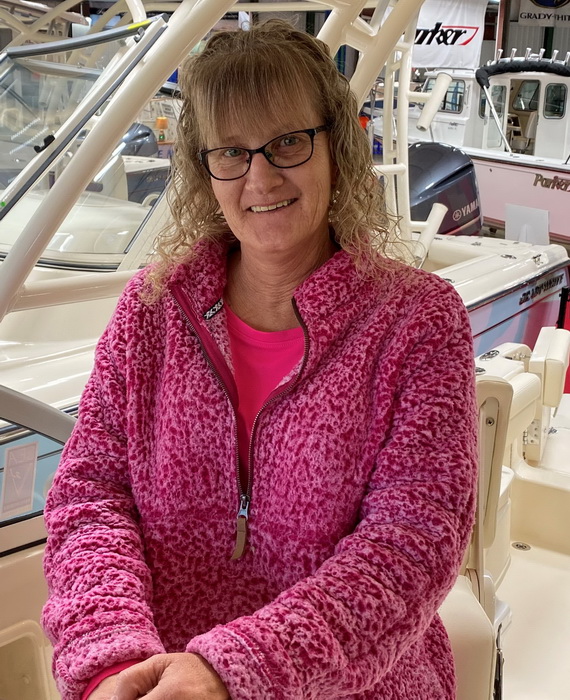 Paula Martin
Parts
Administrative Team
We'll get you in touch with the right people.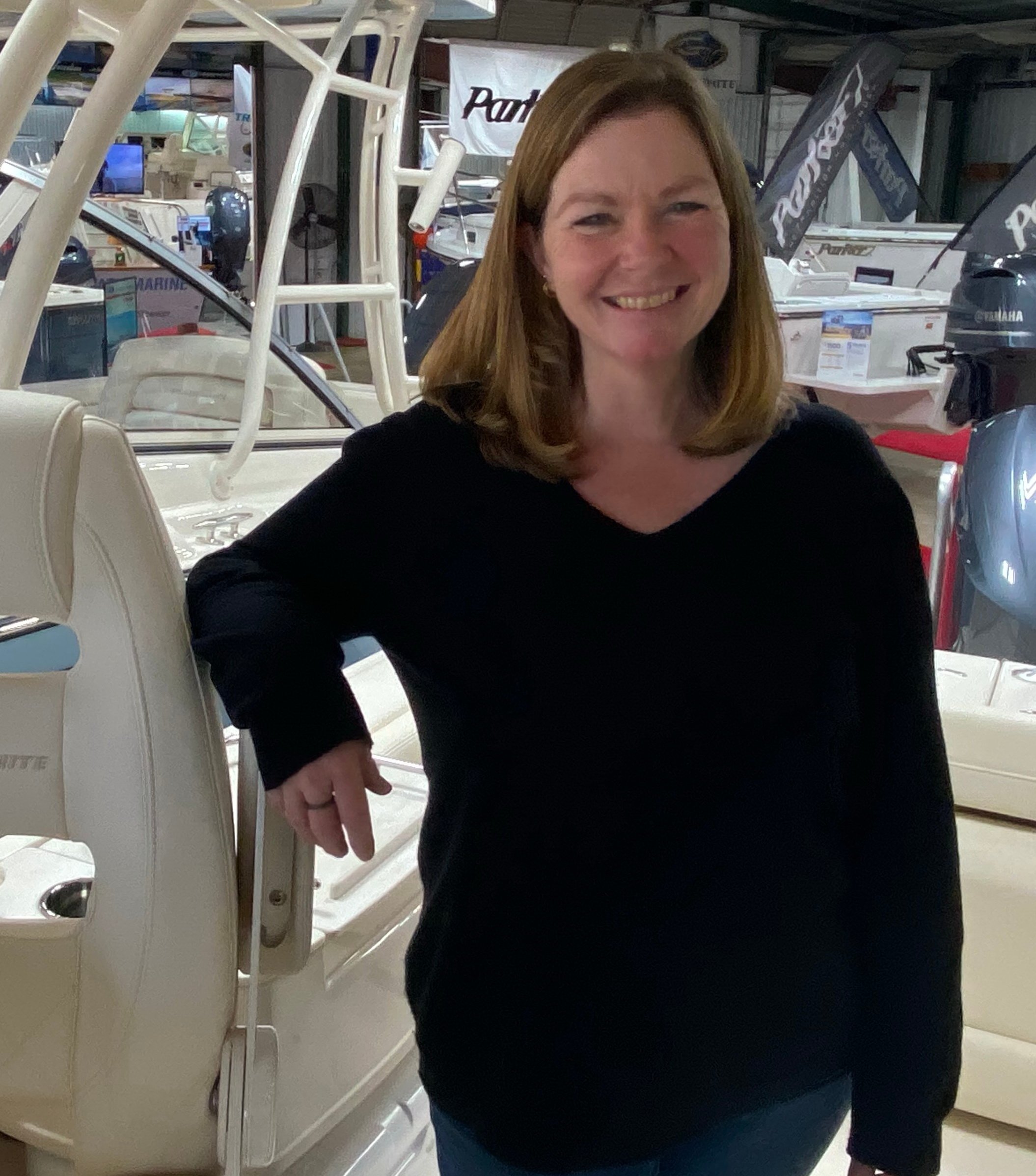 Lisa Gates
Office Manager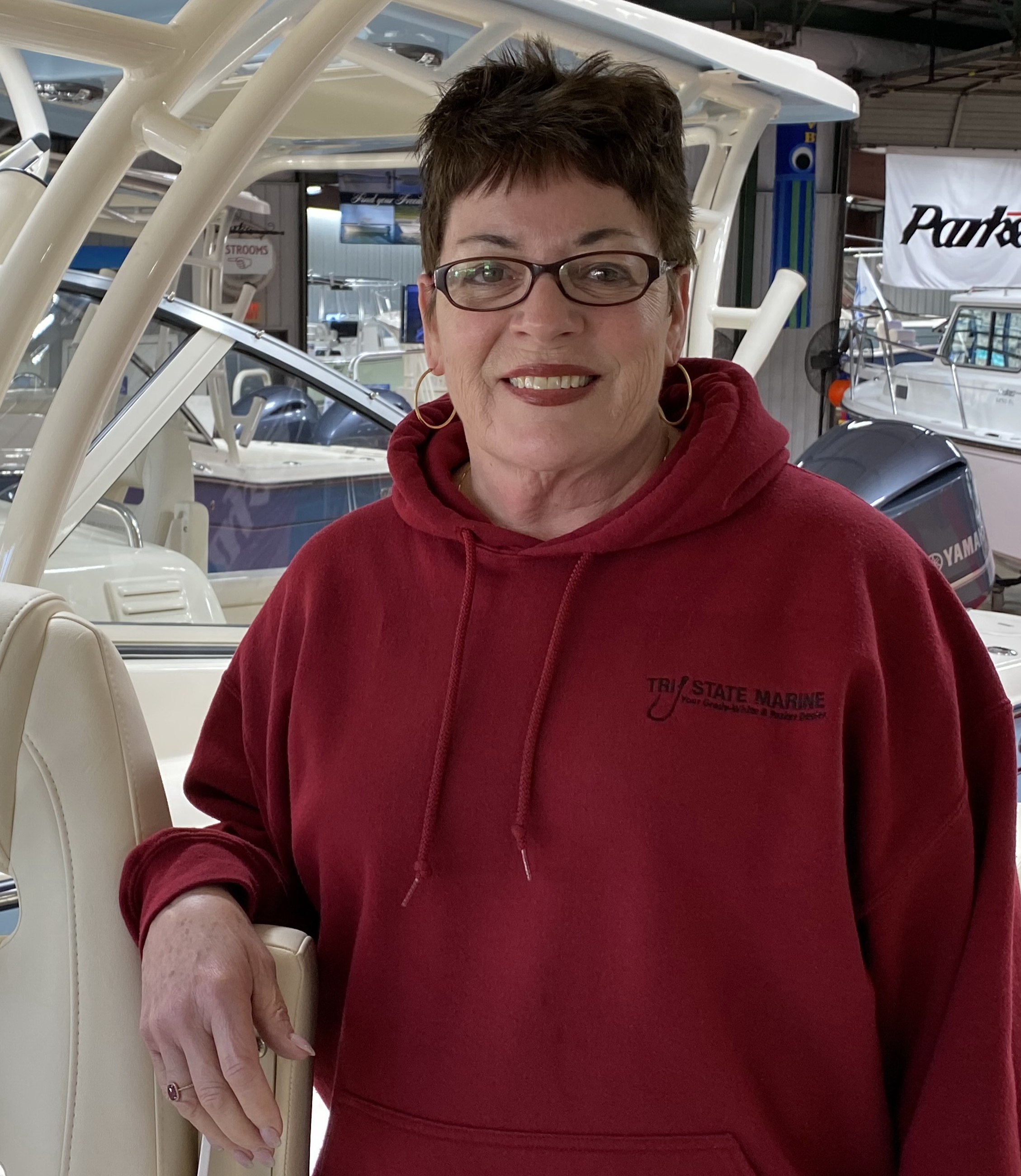 Theresa Vass
Bookkeeper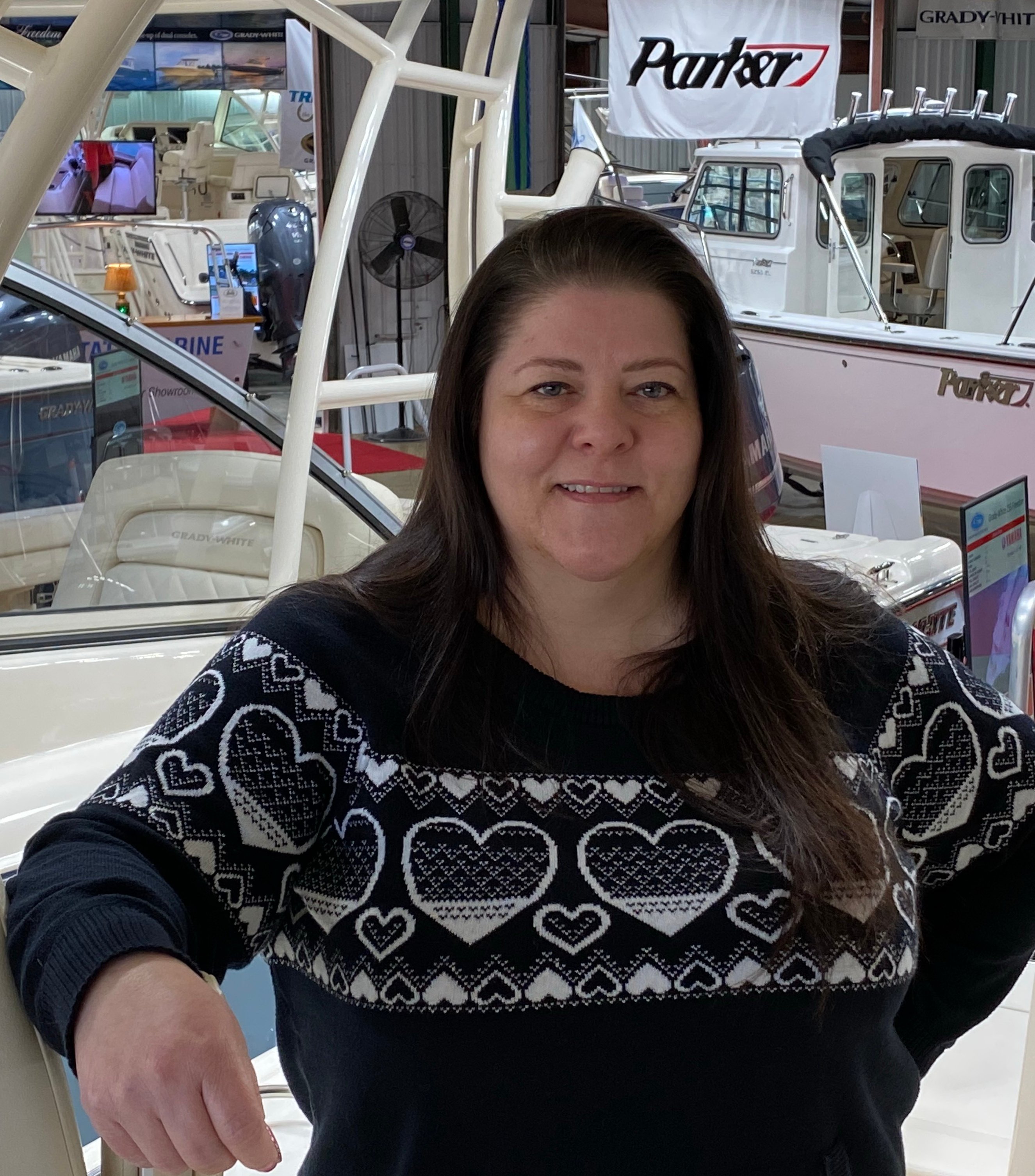 Lynn Stark
Receptionist
Bait & Tackle Shop
Fuel, Bait & Tackle.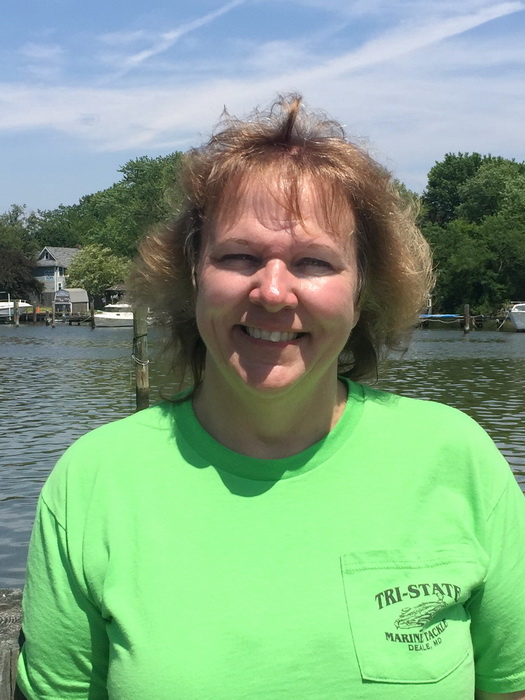 Dawn Yoder
Tackle Shop Manager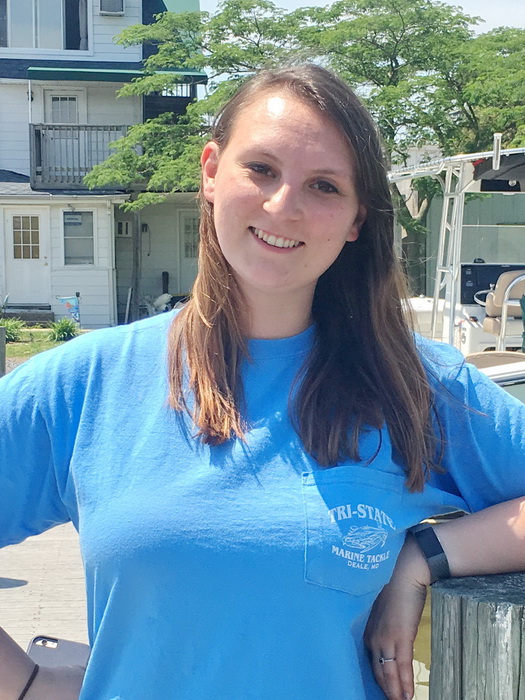 Marissa Helms
Assistant Manager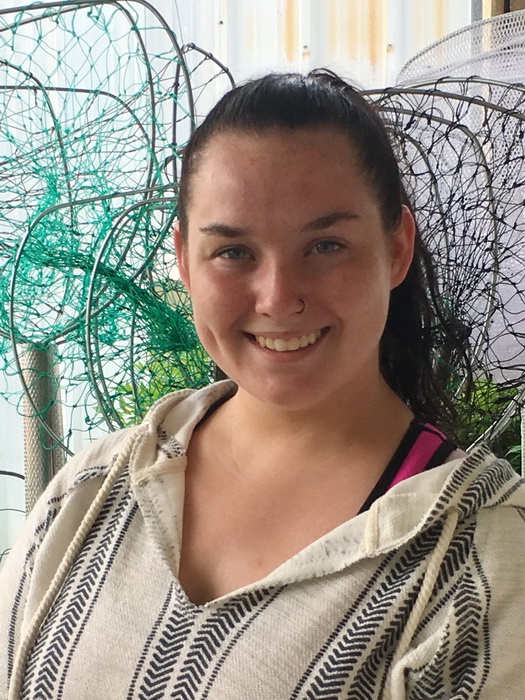 Renee Cranford
Sales Associate