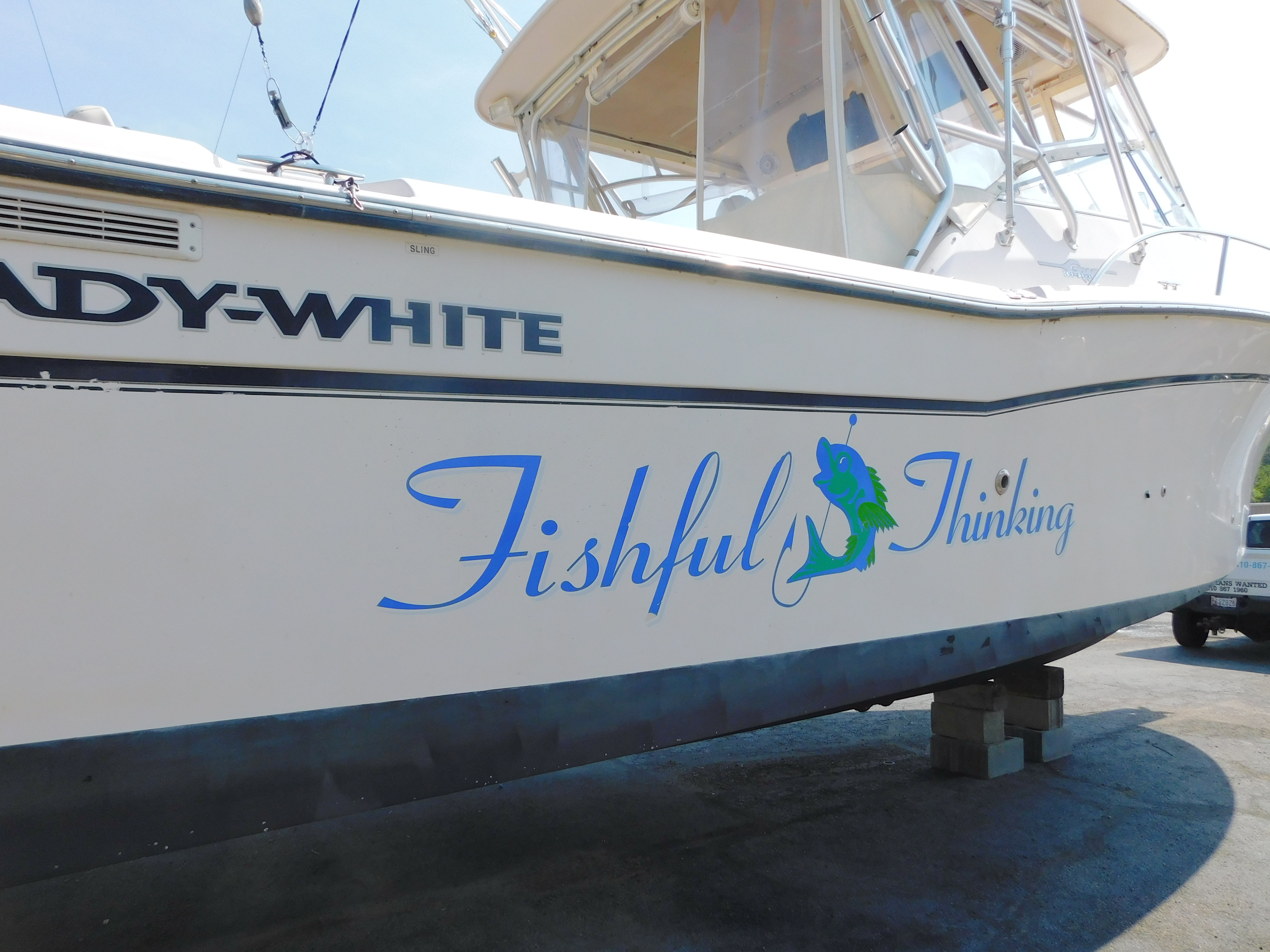 By Salesman, Ron Young
In many ways a boat is an extension of one's personality. It reflects our hobbies, our dreams and sometimes our vices. During our work week we often plan where we'll go, what we'll see and what we'll do on our boat. To some folks and to varying degrees, life evolves around boating.
Naming a boat gives validation that it is part of lives, part of who we are and part of our family. What we name our boat depends on who or what we want to honor. Be it a spouse or significant other, a child or grandchild, to memorialize a parent or other family member or perhaps to state one's hobby or occupation. These are just a few suggestions, there are countless other ideas.
Whatever we name the boat we should do so with careful thought and a little caution. We want to deliver the message without being crude or insulting. We want it to be a part us without saying too much. Whatever moniker we place on our boat we must like it, because we have to live with it a long time
As you look through the various boat dealerships and marinas think about the name you'll give your next dream boat. That's the only way to really make it yours and accept it as a true part of your family. Then get out and enjoy every minute you spend on the water!
* Pictured Boat - "Fishful Thinking" was this owner honoring someone or maybe using the power of suggestion to entice fish to bite