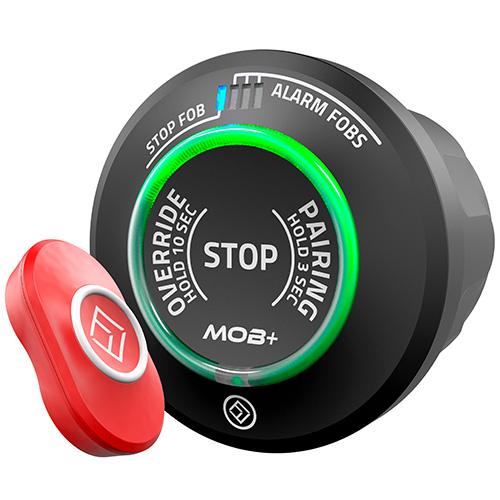 Intelligent Man Overboard System
News
With boating becoming more popular than ever, boater safety is always of the highest priority. New U.S. Coast Guard requirements took effect April 1, and we're finding that more people are turning towards wireless engine cut off switches to keep them from being tied to the helm. These devices are a way to keep you safe, connected to your boat without the wires — all while maintaining U.S. Coast Guard compliance.
One of the most popular models is the MOB+ Basepack Multifob — a device that can be used on all boats. It is recommended for boats 40' or less and is designed to shut down engine(s) in one second should you go overboard.
Contact our Parts Department today for more information.