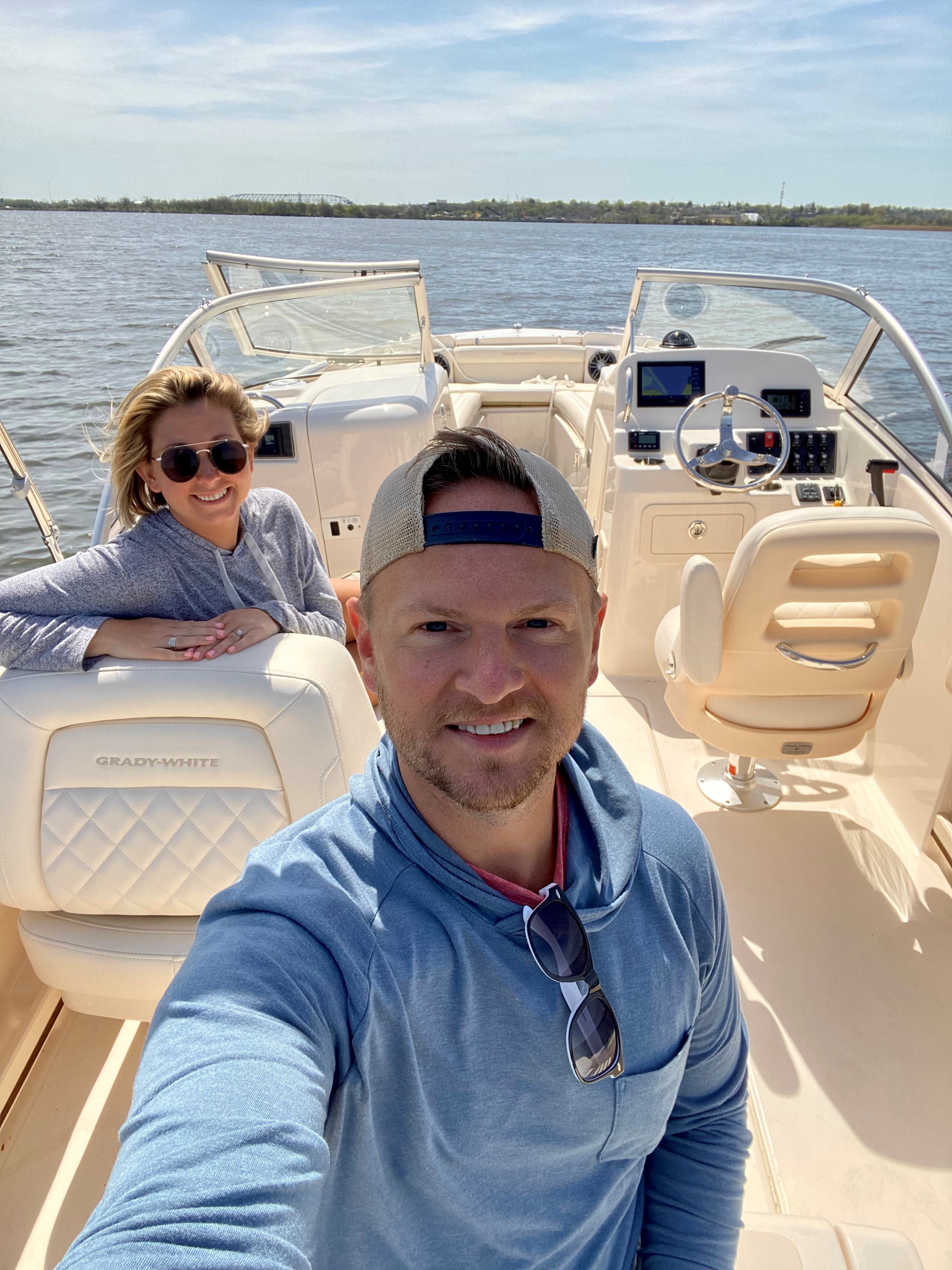 Grady-White Freedom 215 the Perfect Family and First Time Boat Owner, Boat.
News
Thomas Basch and his wife started their boat search back in last October at the Annapolis Boat show. They weren't exactly sure what they wanted, so they consulted friends, where they quickly learned about their positive experiences with Tri-State Marine and two of our great brands; Grady-White and Parker Offshore.
Shortly after the boat show during a visit to Tri-State Marine, Thomas says he and his family fell in love with the Grady-White Freedom 215 because of its reputation as a very safe and "sea-worthy" boat. "It would allow us to enjoy time with our friends and family, explore the Chesapeake Bay, soak up some sun, and even try some fishing," notes Thomas. "The quality of material, the practical design and layout of the boat along with great reputation were all reasons we chose this boat—and the kids loved it!"
The Basch Family worked with our Sales Advisor, Ron Young, saying "our experience with Ron was fantastic. He demonstrated his knowledge and years of experience in making us feel like no question was beneath him; offering tips and tricks, while sharing with us his commitment to our happiness with the boat." They continued, "Captain Jack was exceptional in delivering our boat and explaining all the different features and functionality of our Grady-White Freedom 215. We couldn't have asked for a better experience while purchasing our first boat, anyone looking to buy a boat should certainly consider Tri-State Marine."
The Basch Family was very lucky to quickly take delivery of one of the most popular Grady-White models on the market. They have already spent many great days making memories on the Patapsco River aboard their new Freedom 215 with their family exploring and enjoying water sports. We are proud to have been a small part of the Basch family's journey.