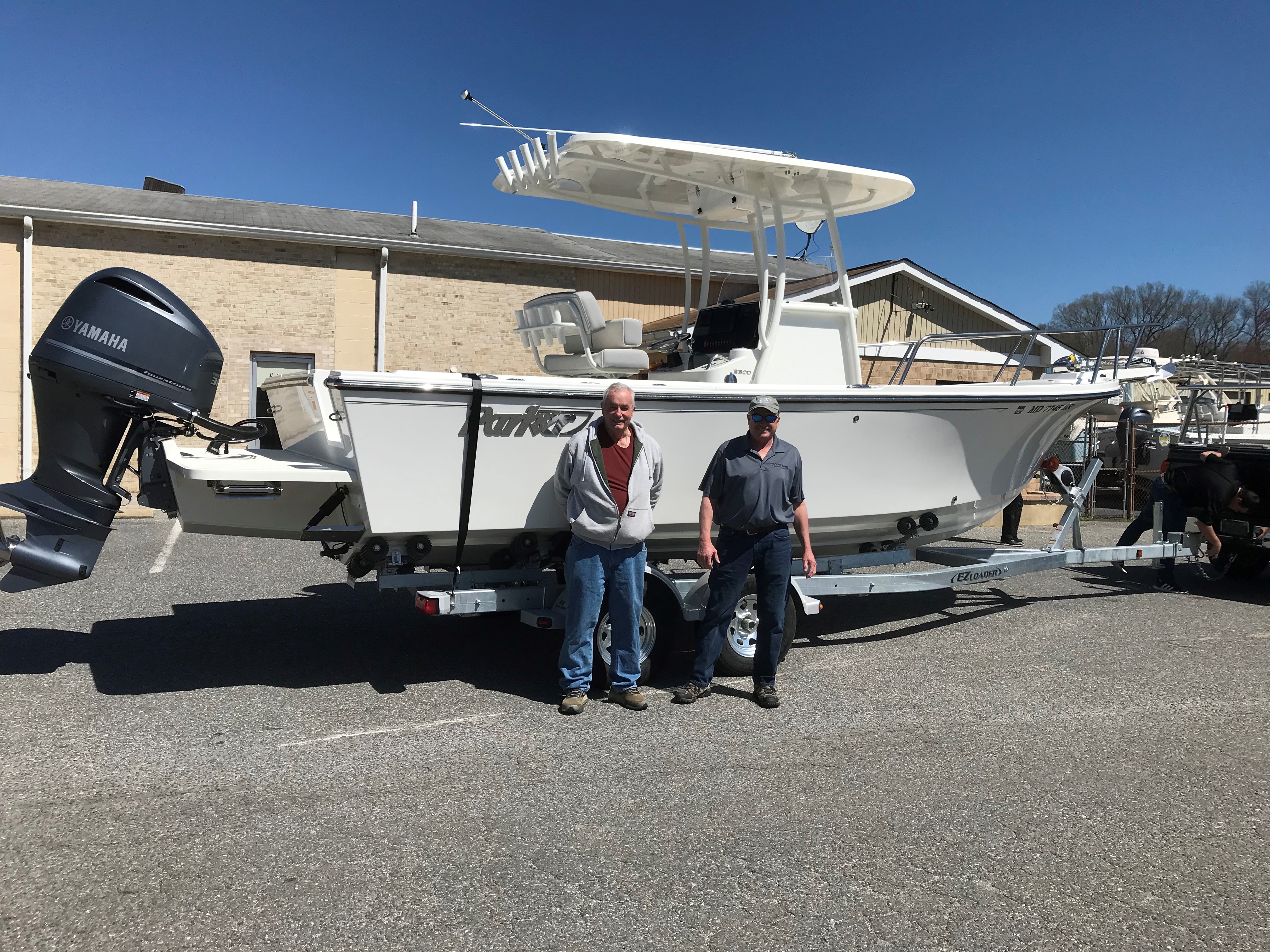 Fred O'Neal has become a name and a face that we all recognize at Tri-State Marine.
News
What's not to like about Fred O'Neal - he's been a loyal customer and friend of Tri-State Marine going back two decades, during which time we've had the pleasure of helping Fred through his past 7 boat purchases. Everyone here knows Fred – he's a regular at our parts and service departments and often frequents our Tackle Shop and Marina for his fishing and boating needs.
Fred has owned a Grady-White, five Parker Boats and a 16' Skiff was his first purchase from Tri-State Marine. His most recent purchase was a Parker 2300DV CC that he took delivery of in March, 2021. Fred favors Parker Offshore boats due to their simplicity for fishing and states his reasoning as "Parker's are simple to keep clean and well built. They can be used for commercial use- pleasure all in one." Fred enjoys going fishing for the full day on his boat from the Bay Bridge to the Gas Docks.
Fred says that all of his boats have been great and what keeps him returning to Tri-State is the staff. "You're treated like family - there is no desire to negotiate because you are confident they are giving you the best price and are always honest. From the Sales Team, the guys in the shop working on the boats to Dawn at the Marina, they are all so helpful and that is the reason I continue to come back."