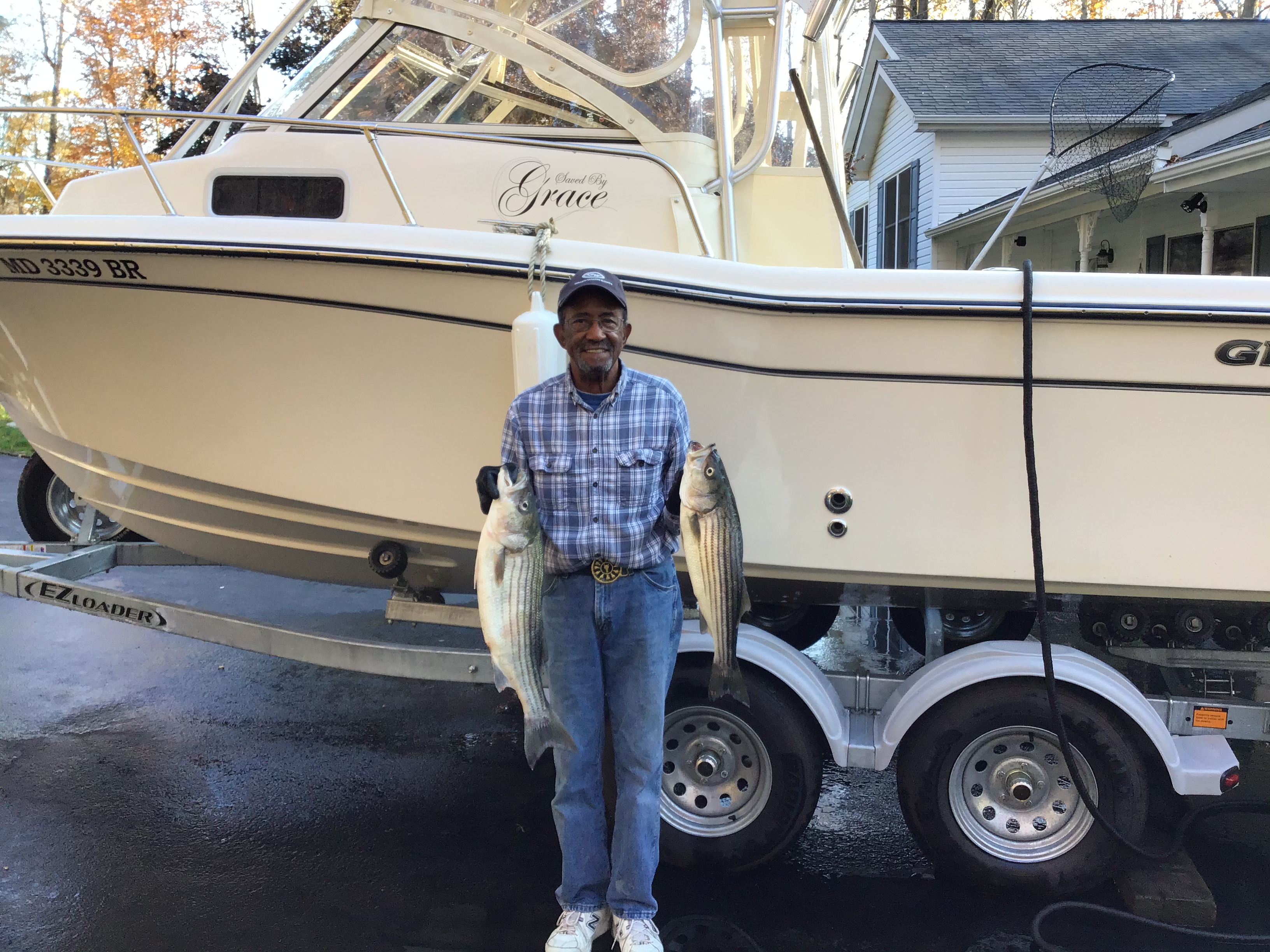 Shelton Wade Enjoys his Grady-White Adventure 208
News
Shelton and Elaine Wade purchased a new Grady-White 208 Adventure at Tri-State Marine last summer from Sales Advisor, Ron Young.
Capt. Wade who is now 81 years young has 70+ years of boating experience. He grew up on the water and has known of Tri-State Marine for over 20 years from when he used to work on boats himself. When the time came to purchase their last boat they knew they wanted to get themselves a top of the line boat. They chose their new Grady-White 208 Adventure and they love it! They enjoy their Grady on the Bay and on smooth days their first mate, Bella, a 100+ pound German Shepard also enjoys her time on their Grady aptly named, "Saved by Grace".
Along with knowing they wanted to find a Grady-White, they knew they wanted to work with Tri-State Marine due to the reputation and relationship Mr. Wade had built over the years in the business and that Ron Young who they had only heard great things about was their go to guy for this purchase. "The whole process was wonderful working with Ron" said Mrs. Wade. They've since referred two friends to Ron and have taken delivery of their new Tri-State Marine boat.