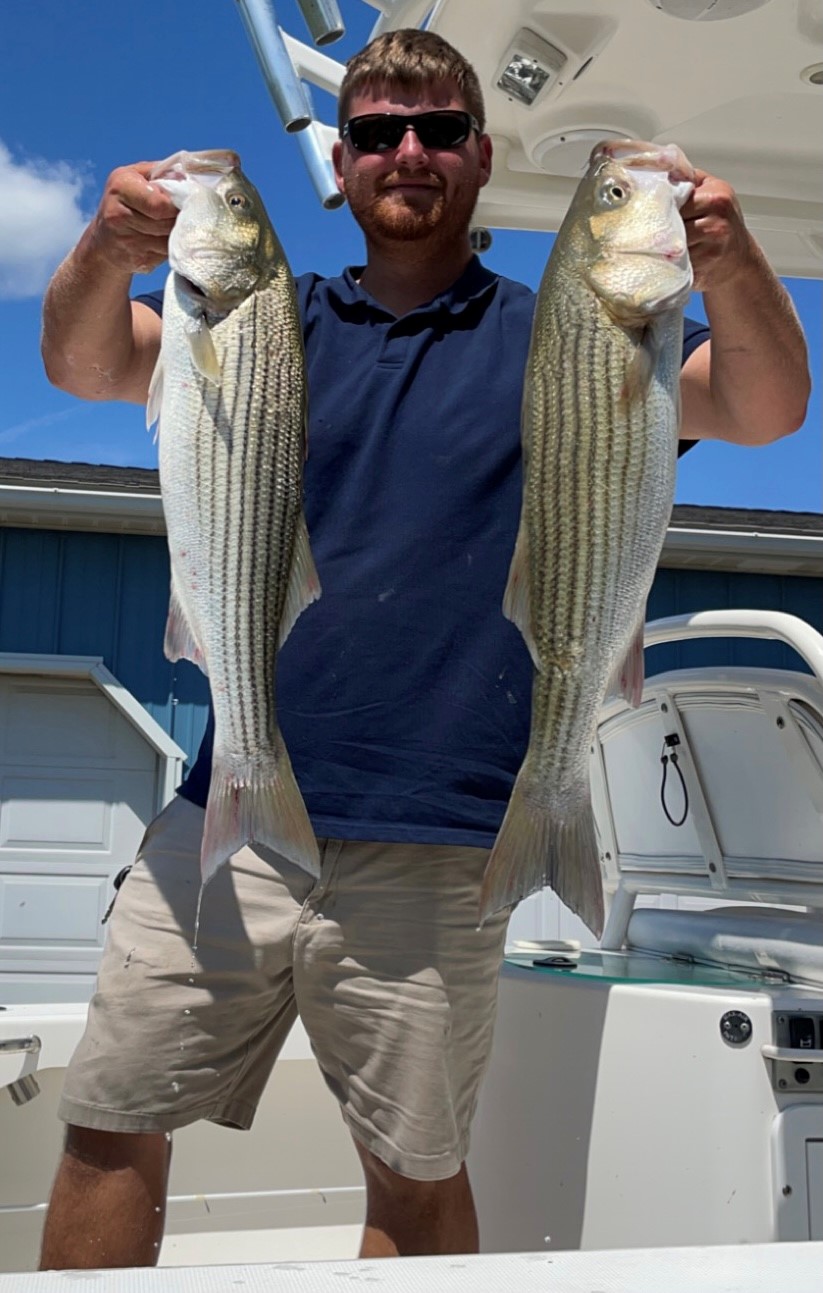 Customer Spotlight: Brady Grubb
News
Capt. Brady Grubb attended our Spring Boat Show last year where he purchased his newest boat, a Parker 21SE, which he found be to be set up perfectly for his boating needs. You can often find Brady on the Patuxent River, mostly fishing or on an occasional pleasure trip to a restaurant/bar. "It has the perfect amount of creature comforts but not anything super fancy that you can mess up. Parkers are simple tough boats. It is a lot of boat for the money," Brady states.


Brady had a Parker 2120 previously that he purchased from our Sales Advisor, Ron Young, years ago at Tri-State Marine. Brady has had a handful of boats since from Maycraft, Boston Whaler, and Grady White, but was happy to come back to Parker. The Parker community and Tri-State Marine were big determining factors as to why he once again chose Parker. What's more, Brady had many memories of the amount of "rough stuff" he put his 2120 through and he fondly recalls how impressed he was with his Parker – he couldn't get that out of his head.


Once Brady made his decision to purchase the boat at our Spring show, he was lucky enough to take delivery of the boat just a few months later. Purchasing boats now can mean not taking delivery of it for a full year due to manufacturers delays. Brady was able to take his boat out the same day it was delivered to break it in.


Brady has been a big supporter of Tri-State Marine over the years. He has recommended Tri-State to everyone who mentions a boat to him. Brady states on his experience with Tri-State Marine; "the sales and service team have so much experience and knowledge, and that itself is hard to find. As someone who is involved with an automotive dealership, I am impressed and really appreciate the team at Tri-State Marine. Ron & Bill are outstanding in their work. They are extremely professional and personable."