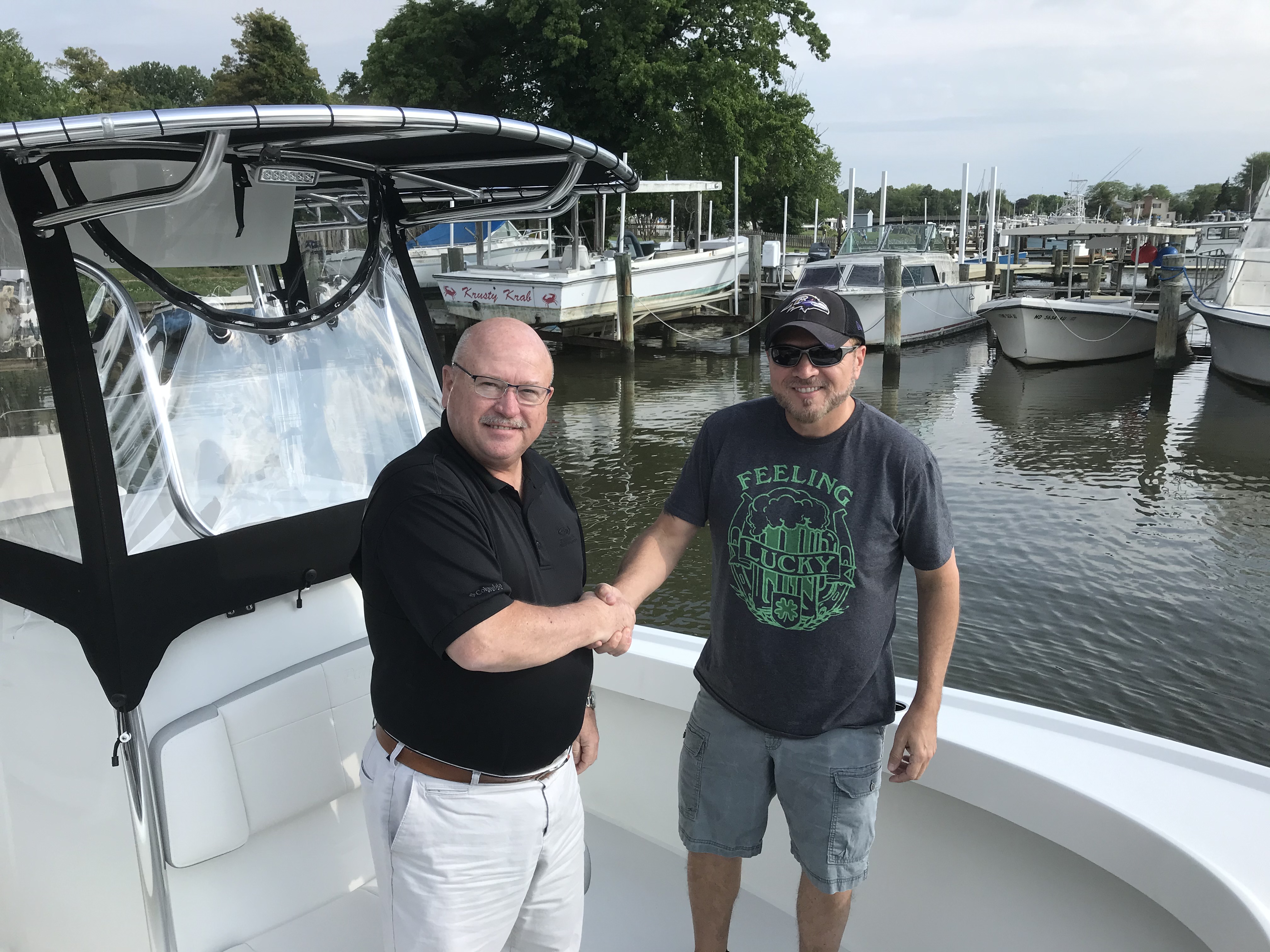 Capt. Larry Geipe's boating knowledge lead him to his new Parker
News
Captain Larry Geipe's first boat was one that was given to him by his Father-in-law back in 1999 — a center console Bayliner that he spent countless hours on fishing with his Father-in-law, learning about life and the Chesapeake Bay. In 2008, he upgraded to a pre-owned Grady-White 228 and chased rockfish from one end of the bay to the other. From first-hand experience, Larry proudly tells us that his Grady kept him and his crew safe on some dangerous days when perhaps he would have been better in port.
As it happens sometimes, Larry found himself too busy with everyday life to fish as much as he would have liked, so he decided to sell his beloved boat. It wasn't long before he realized that he was missing his time out on the Bay, so he decided from all his boating knowledge that a Parker was the easy answer for his next boat and in his new boating style.
Larry tells us that he always liked the Parker 23SE and after fishing on it on a friend's boat last year he knew that would be his next boat. He continued, "When I decided to purchase, I was very lucky that Tri-State had the 23SE I was looking for. And, my experience with Ron Young Tri-State Marine Sales Advisor for 34 years was Awesome! He left no stone unturned when it came to making sure my experience was positive."
Larry is now fishing the rivers and back bay areas. "It's the perfect boat for light tackle fishing, shallow water, getting in closer to shorelines and structures and so much open space for casting," he tell us. Larry is now looking forward to crabbing in his new boat as well, "like the Grady, my Parker will take care of me when bay turns nasty. I already had my 23SE out in some rough water and it has performed flawlessly."