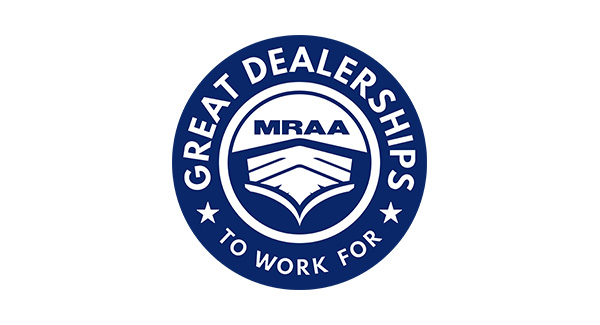 Tri-State Marine Named 2021 Great Dealership to Work For
News
FOR IMMEDIATE RELEASE
MINNEAPOLIS, MN December 16, 2021 — The Marine Retailers Association of the Americas named Tri-State Marine in Deale, Maryland one of the marine industry's Great Dealerships to Work For, at Dealer Week, the association's annual conference and expo, held December 6-9 in Austin, Texas.
Twenty-one dealerships across North America qualified for recognition by earning an overall score of 90 percent or better on the Marine Industry Certified Dealership Program's annual Employee Satisfaction Survey. Administered anonymously through the MRAA, the survey asks employees of Certified Dealerships to answer 32 ranking questions about overall satisfaction regarding their unique dealership's customer relations, employee satisfaction, leadership, management and reputation.
"It's not a simple feat to earn recognition as a Great Dealership to Work For, but the list has grown to more than 20 dealerships this year," says Liz Keener, MRAA Certification Manager. "Despite facing many unique challenges in 2021 these dealerships invested in the satisfaction of their employees, built a winning culture and an environment that their employees love to be a part of and look forward to working in. We commend all our recipients on a job well done."
About the Marine Retailers Association of the Americas
At the Marine Retailers Association of the Americas, we believe that for the marine industry to thrive, the retail organizations that interact with the boaters in their community must thrive. With that in mind, MRAA works to create a strong and healthy boating industry by uniting those retailers, providing them with opportunities for improvement and growth, and representing them with a powerful voice. For more information, visit MRAA.com or contact us at 763-315-8043.