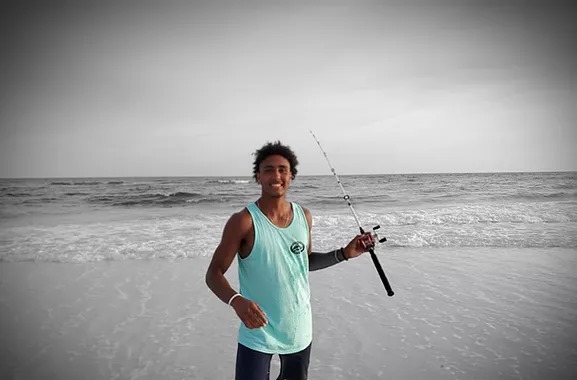 Eddie Gill and Parker Offshore Partner for "Journey for a Cause"
News
We are excited to let you know about a special young man, Eddie Gill, who is inspired to invite people of all backgrounds into boating.
Eddie is a Grace College student that will take a 10-day boating trip with his friends to bring to light on inclusion in fishing in communities after he realized many are not involved. Eddie wants to help the industry expand with those who enjoy being on the water.
Eddie will make the journey from the Ohio River in Indiana to the Gulf of Mexico in his Parker 2520 XLD. Below is his itinerary.
Date

Depart from

Destination

Arrival time

Event Details

6/1/21

Tuesday

Inland Marina

(Evansville, IN)

Golconda Marina

(Golconda, IL)

1pm

Send off event 9am 6/1, Local Kids, News, ESPN Fishing Radio Show @ Golconda

6/2/21

Wednesday

Golconda Marina

(Golconda, IL)

Kenlake Marina

(Hardin, KY)

12pm

6/3/21

Thursday

Kenlake Marina

(Hardin, KY)

Clifton Marina

(Clifton, TN)

1pm

Fishing Event with Local Kids, 4pm Start

6/4/21

Friday

Clifton Marina

(Clifton, TN)

Pickwick Landing

(Counce, TN)

12pm

Fishing Event, Afternoon Start Time

6/5/21

Saturday

Pickwick Landing

(Counce, TN)

Midway Marina

(Fulton, MS)

1pm

6/6/21

Sunday

Midway Marina

(Fulton, MS)

Columbus Marina

(Columbus, MS)

12pm

6/7/21

Monday

Columbus Marina

(Columbus, MS)

Kingfisher Bay Marina

(Demopolis, AL)

2pm

6/8/21

Tuesday

Kingfisher Bay Marina

(Demopolis, AL)

Bobby's Fish Camp

(Silas, AL)

1pm

6/9/21

Wednesday

Bobby's Fish Camp

(Silas, AL)

Fairhope Docks Marina

(Fairhope, AL)

1pm

Local Press Coverage, Saltwater Bay Fishing (Videos)

6/10/21

Thursday

Fairhope Docks Marina

(Fairhope, AL)

Juana's Pagodas

(Navarre Beach, FL)

1pm

Local Press Coverage, Conclusion Event @ Juana's Pagodas
For more was to follow:
https://www.journey4acause.com/
Instagram: @journey4acause