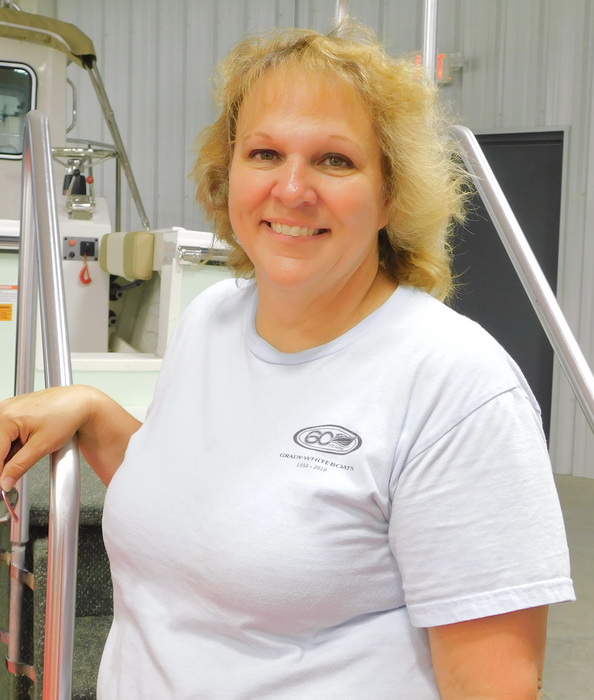 Dawn Yoder, keeps our Tackle Shop & Marina Afloat
News
Dawn has been with our company for over 24 years. Her career began as our receptionist. In a short period of time we added "special events" Coordinator to her job. She managed 13 fishing tournaments which grew to over 50 boats and 400 people. Numerous other events were thrown in the mix too.
In 2008 Dawn was moved to manage our Marina and Tackle store where you can find her now. She has grown the Marina from limited bait and tackle to what it is today. New inventory and todays popular bait and brands such as Smiths and Huk are constantly being added into our shop. Dawn works year round at our Marina to ensure it's always open for your convenience and fishing needs.
When Dawn is enjoying her time off she is found enjoying time with her family, dogs and crabbing or bass fishing with her husband.