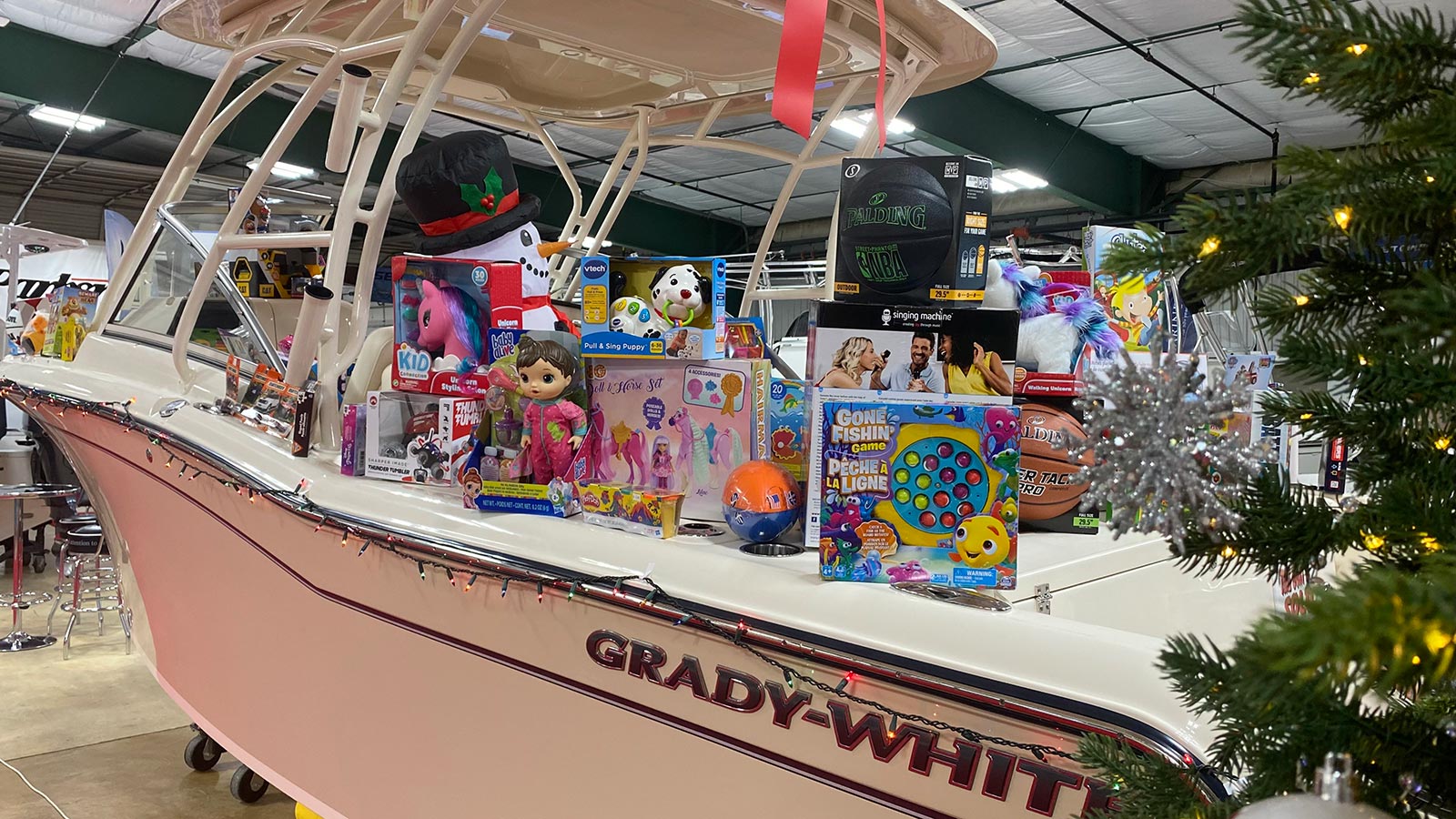 Boatload of Toys - Our Annual Toys for Tots Toy Drive
Event
Please join in helping us "Fill the Boat" this Holiday Season in our Annual Toys for Tots Boatload of Toys toy drive.
We're proud to once again partner with Toys for Tots to help to make this holiday season even more enjoyable for our local children. The past few years have been challenging enough, so please join us to help to fill the boat.
Last year, Tri-State Marine gathered and contributed over 500 toys, books and games! We're hoping to top that again this year. Giving is easy and fun for you and the entire family! Please bring a New unwrapped Toy, Book or Game to Tri-State Marine between November, 14th and December, 13th and climb-up to help us to fill the boat!

Double The Fun!
What's more — Your toy donation doubles! That's right, Tri-State Marine will match your gift with another gift that we'll donate on your behalf – doubling all contributions from our customers!
We wish you the very best this holiday season. If you are in a position to donate, please try to do so – however small, we're happy to make your contribution even bigger, for an even greater impact on our community.
Seasons Greetings – Ho, Ho, Ho!